Medicaid Transportation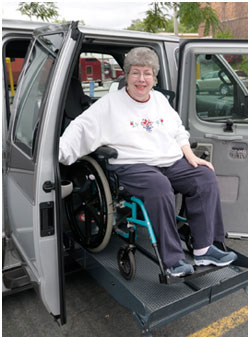 When the Medicaid Program was established, the federal government recognized that unless needy individuals coud actually get to and from providers of services, the principle of the Medicaid Progrm is inhibited at the start. As a result, States are required under federal regulation to assure necessary transportation for Medicaid beneficiaries to and from medical services. For the Medicaid population, getting to and from medical services can be a struggle. New York State made the decision to cover medical transportation for Medicaid beneficiaries travelling to Medicaid-covered services.
When travelling to medical appointments, a Medicaid beneficiary is expected to use the same mode of transportation as the beneficiary uses to carry out the activities of daily life. Generally, this mode is public transit or a personal vehicle. However, for some Medicaid beneficiaries, their medical condition necessitates another form of transport, such as an ambulette. In these circumstances, Medicaid will pay for the most medically appropriate and cost-effective level of transportation to and from services covered by the Medicaid Program. All non-emergency transportation must be authorized prior to payment; only emergency ambulance transportation can be reimbursed without a prior authorization.
All non-emergency Medicaid Transportation in counties managed by Medical Answering Services, LLC is subject to the Prior approval of Medical Answering Services, LLC on behalf of the New York State Department of Health and such approval must be obtained prior to incurring expenses.
Find out more about: