Medicaid Transportation Program Standards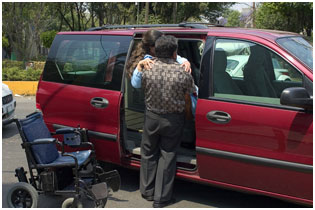 To participate in the New York State Medicaid Program a provider must meet all applicable State, County and Municipal requirements for legal opperation.
In addition to the policies set forth in this Manual and other directives related to Medicaid policy, the Medicaid Program expects of It's providers:
Timely service;
Rides in duration of less than one (1) hour;
Provider employee sensitivity to the population;
Courteous provider employees;
Adequate vehicle staffing;
Clean, non-smoking vehicles;
Dilligent care provided to all passengers (e.g. passenger delivered to a responsible caretaker, not dropped off at the curb); and
Appropriately,adequately heated and air conditioned vehicles (i.e. heat in the winter, air conditioning in the summer).