Medicaid Enrollee Responsibilities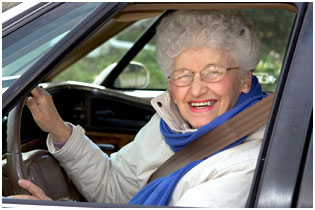 When participating in the Medicaid transportation program it is the enrollee's responsibility to utilize the same means of transportation that they would otherwise use for their regular daily activities.
A few examples include:
If an enrollee has their own vehicle and is able to use this vehicle to get to an appointment, they are to participate in the personal mileage reimbursement program.
If there is access to a bus route and the enrollee is medically able to ride the bus, they are to participate in the Medicaid bus pass program.
If taxi is the enrollee's regular means of transportation and he/she does not have access to a vehicle or a bus, then the enrollee is to utilize Medicaid taxi services, continuing for other forms of transportation for which they meet the criteria.
It is also the enrollee's responsibility to schedule their medicaid transportation as far in advance as possible in order to accommodate all needs. When scheduling a trip an enrollee is to have the following information available for the call taker:
Name
Birth date
Address
Contact number
Reason for the transportation
Date and time of appointment
Location you will be attending
Transportation vendor with whom you prefer to ride
Any other special instructions needed for the trip
Medical Answering Services may request additional informaton in order to schedule trips according to NYS guidelines.
Lastly, when utilizing Medicaid transportation a recipient is always responsible to be respectful, punctual, and prepared for those providing the transportation services.