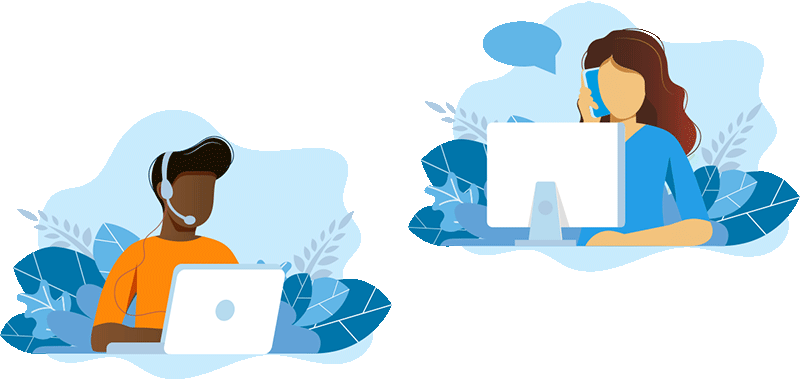 MAS is New York State's leading non-emergency medical transportation (NEMT) manager and among the largest NEMT managers in the United States. Our staff members are passionate about removing barriers to healthcare by connecting Medicaid enrollees with cost-effective and convenient transportation solutions.  Every year, MAS arranges 15 million trips to healthcare appointments for a Medicaid population of 5.1 million enrollees. Our team of compassionate and talented professionals is united in its mission to serve others. 
Our Purpose
We believe healthier communities exist when its members have seamless access to healthcare.
Our Mission
MAS connects Medicaid enrollees to healthcare through non-emergency transportation.
Our Vision
To remove transportation barriers to healthcare for Medicaid enrollees.
Our Values
With a diverse and compassionate team that reflects and understands the communities we serve, MAS strives to "Find a Way to Say Yes."
If you are compassionate, thrive working in a fast-paced environment, and seek a job that provides meaning and purpose, then you have landed in the right place. Take a look at our open positions.
Manager, Payroll/Labor Accounting
Transportation Provider Liaison (ENY)
Transportation Provider Liaison (NYC)
Medicaid Transportation Advocate
Check out what our employees are saying.
I love working at MAS because of the diversity from the staff to the management levels!
MAS will give you opportunities to keep on succeeding in life. It's more than just a job.
I enjoy helping people with their performance and providing transportation for the enrollee to get to their doctor appointments.
I love teamwork! Great company that wants you to succeed.
MAS offers competitive salaries and a comprehensive benefits package. We offer a 100% employer-paid individual health plan, an excellent 401(k) match with no vesting period, tuition reimbursement, generous employee referral program, and much more. Our employees enjoy the opportunity to work 100% of the time from their home office with the flexibility that they need. MAS takes pride in supporting our employees in advancing their career journey with many promotional and learning opportunities. A drive for Diversity, Equity & Inclusion with opportunities to be involved in building our programs. MAS is also committed to giving back to organizations in the communities that we serve.
Our Commitment to Diversity
MAS is committed to creating and maintaining a workplace in which all employees have an opportunity to participate and contribute to the success of the business and are valued for their skills, experience, and unique perspectives. This commitment is embodied in company policy and the way we do business at MAS and is an important principle of sound business management.
We Are an Equal Employment Opportunity Company
MAS provides equal employment opportunities to all employees and applicants for employment without regard to race, color, ancestry, national origin, gender, sexual orientation, marital status, religion, age, disability, gender identity, results of genetic testing or service in the military. Equal employment opportunity applies to all terms and conditions of employment, including hiring, placement, promotion, termination, layoff, recall, transfer, leave of absence, compensation, and training. MAS expressly prohibits any form of unlawful employee harassment or discrimination based on any of the characteristics mentioned above. Improper interference with the ability of other employees to perform their expected job duties is absolutely not tolerated.